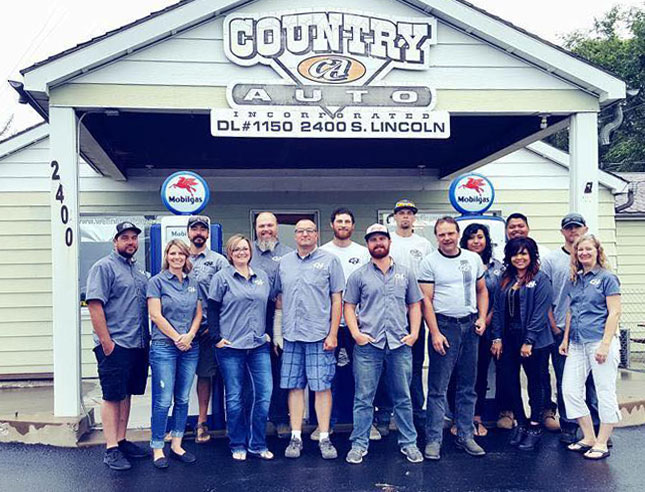 Country Auto is a Buy-Here Pay-Here auto dealership located in Jerome, Idaho just 10 minutes from Twin Falls. Visit our convenient location, or browse our entire current inventory online. You will find that we aim to please.
We want to help you find the car, truck, or SUV that fits your style and your budget. Our friendly sales staff will help you find the special vehicle that is meant for you. When you find your new ride, our helpful in-house financing staff will provide a financial plan that you can afford; we offer easy financing regardless of bad credit or no credit. We specialize in Buy-Here Pay-Here and first-time vehicle loans after bankruptcy, and second chance loans.
Our Buy-Here Pay-Here Program is designed for people. In the long run, it does us (and you) no good to find a vehicle that you cannot afford. We take time to listen to and understand you so that we can find the perfect vehicle that fits into your budget.
Not many other used vehicle dealerships offer a warranty on pre-owned vehicles. But we do! We offer a 12-month or 12,000-mile warranty on vehicles priced $5,000 or higher that are purchased with our in-house financing program. Towing and roadside assistance for one year is included.
In addition,our Vehicle Protection Plus Plan covers the engine, transmission, starter, alternator and water pump on any vehicle.
We want to create long-lasting relationships with our customers. We want them to know that if something does happen to a vehicle they bought from us, we will take care of them.
Our customers also enjoy our referral program. If a customer refers someone who then purchases a vehicle from Country Auto, we will give the customer $50. If that customer refers another, we will give $100-and it goes up in increments of $50 thereafter, until the customer reaches 10 referrals, or $500. But that's not all—if that customer reaches 10 referrals within 18 months, we will give another $1,000 just to say thanks.
Those who have a current in-house loan with us will have a choice of either receiving the $1,000, or Country Auto management will forgive the balance of their loan.
What?
Yes, Country Auto management will forgive the balance of the customer's loan who refers 10 new, purchasing customers within 18 months.
Country Auto specializes in pre-owned vehicles and helping with auto financing and auto credit. The lot hosts a variety of years, makes, and models of inexpensive, reliable vehicles. Customers can choose from pre-owned Dodges, Chevys, Fords, Nissans, Hondas, Toyotas, and more. A limited warranty is offered on most vehicles.
Country Auto management and employees want to create and maintain long-lasting relationships with our customers. We want them to refer friends and family members year after year. Our first step is taking time to get to know you and your needs. We are the Buy-Here Pay-Here experts in Jerome, Twin Falls, and the Magic Valley.
Se Habla Español. We also report payments to credit bureaus to help our customers build credit.
Apply online now and drive away in a quality used car or truck today!